Reading Lenses Enhancements
We use Prescription Quality Reading Lenses exclusively to provide the clearest reading vision.
Thin & Light Reading Lenses
Recommended when Reading Strength Lens Powers are greater than +1.00. Thin & Light Reading Lenses provide featherweight comfort and natural & clear vision. Featherweight Thin & Light Reading Lenses reduce lens thickness for lightweight comfort & a cosmetically appealing thin appearance. Thin & Light Reading Lenses have lightweight High Index Lenses that make your eyes look their natural size by eliminating excess magnification of the eyes (coke bottle appearance) caused by thick heavy lenses. Thin & Light Reading Lenses also provide 100% UV protection to protect from the harmful rays of the sun, computers, florescent lights & mobile devices. Add to order when selecting Frame Styles
Anti-Glare Reading Lenses
Upgrade to invisible clear Anti-Glare Reading Lenses with anti-reflective coating that eliminates harmful glare & irritating reflections for clearer & more comfortable reading & computer vision. Anti-Glare lenses makes distracting reflections disappear so others see your eyes only and not lens reflections increasing your cosmetic appeal. Eliminating reflections & disability glare reduces eye fatigue which enables clear comfortable reading for extended periods of time. Computer Glasses for reading always have Anti-Glare lenses anti-reflective to eliminate the reflections from light emitted from the computer & light sources around the room. Add to order when selecting Frame Styles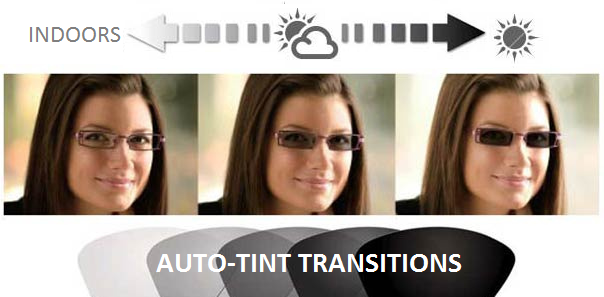 Auto-Tint Reading Lenses
Upgrade to Auto-Tint Transitions Reading Lenses that transitions from clear reading lenses for indoor near vision reading & computer work, then transitions to a sunglasses tint when reading outdoors at coffee shop, your patio at the beach, etc. Customers love the convenience of a single pair of Custom Reading Glasses customizable for outside & inside without having to take them on & off. Ultraviolet Rays activate Auto-Tint Reading lenses to automatically increase darkness of tint. UV Rays are emitted by the sun, computers, mobile devices & florescent light. Add to order here!
Sunglasses Clip
Enjoy the convenience of Custom Reading Glasses with clear lenses to read indoors and easily sliding on a matching attractive Polarized Sunglasses Clip to have Custom Reading Sunglasses outdoors! Upgrade

your Custom Reading Glasses to Reading Sunshades by adding a

customizable

Polarized Sunglasses Clip that is custom-made-to-order to match your Custom Reading Glasses frame style! Polarized Sunglasses Clip lens tint eliminates glare by polarization filtering out ALL horizontal reflections with 100% Ultraviolet protection. Polarized Sunglasses Clips available in Sunglasses Gray Tint & Sunglasses Amber Tint. Add to order here!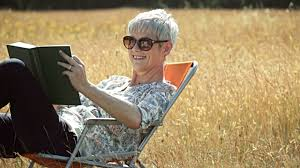 Reading Lenses - Sunglasses Tint
Add Sunglasses Tint to your Custom Reading Glasses to turn your customizable readers into Custom Reading Sunglasses! Custom Reading Sunglasses Tint allows reading with comfort & ease outdoors at the pool, beach & backyard. Sunglasses Reading Tint provides maximum sunshade comfort when reading outside. Customers love Custom Reading Sunglasses so they have the clearest reading vision without squinting when outside and in the sun. Many customers a pair of Custom Reading Glasses with clear lenses for indoor near vision & another pair with Sunglasses Tint for outdoors reading. Add to order when selecting Frame Styles